twineball freakout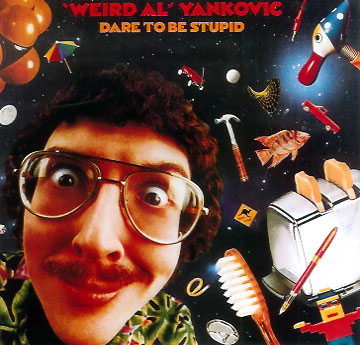 Just switched on the TV and had to laugh . A murder series has just come on and a voice has just told us "there may be some disturbing scenes". Hey no kidding...I didn't think there was any blood and gore at a murder scene but thanks to the BBC I now know this is indeed the case.
So how about some gruesome music to celebrate my new knowledge.Jimmy Cross had a fab hit in 1965 that hit no.92 on the Billboard chart.A real piss take on Leader of the Pack...I won't tell you the ending..just listen and enjoy.
Jimmy Cross I want my baby back
mp3
If that freaked you out..here's a bit of madcap fun. I love this track and have played it to death, excuse the pun. Cornball countrry comin up.
Weird Al Yankovic The Biggest Twine Ball in Minnesota
mp3
released as track 13 of his UHF/Original Motion Picture Soundtrack released in 1989