skittery fireballs shout to the sky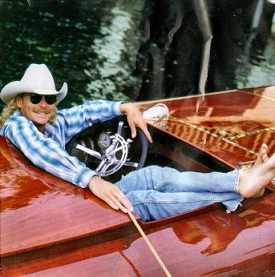 electronic pimp
is indeed the right name for eBay for selling tickets from sellers for Live 8. I know it's not against the law here, but I wonder how much of the profits would go directly back to charity?
"What I would ask you to do tonight is to get on eBay and mess up the system," Uncle Bob told Sky News.
"Everyone should go on and pretend they have got tickets for Live 8 ... otherwise go on and bid ridiculous amounts of money for the tickets already on the site," His appeal did not go unnoticed. Within minutes bids which had been running in the hundreds of pounds jumped to a massive 10 million pounds. I totally agree and those folks would sell their granny's skittered knickers if it would make them a fast buckeroo. EBay should have taken action and had them banned from using the site...
Here is one for those greedy bastards
Freakwater Selfishness
MP3
Gearing up for the G8 summit here in Edinburgers and it should be quite something with calls of course for a million people to make their way here. I guess the sale of tents will be big and of course toilet paper.
Here is countrry fireball Tanya Tucker...married to Glen Campbell she knew how to deliver soulful countrry. She was only 14 when she did her big hit Delta Dawn. In Scotland we had Lulu, who was of a similar age when she had her hit 'Shout' a raw version of the old Isley Brothers US hit of 1959, which Lulu had enthused over when she heard Alex Harvey singing it several months before. Lulu's own version moved one rock journalist to write: "It is still probably the best rock 'n' roll performance by a woman in the history of British pop." .I don't have any Lulu so Tanya will have to give it laldy for both. One of my faves from her album 'Soon'released in 1993
Tanya Tucker Silence is King
MP3
Alan Jackson has also been playing a lot...I seem to be going more for the melodic sound these days..what with Toby Keith and Travis Tritt gracing the deck alongside the Ramones, Dick Dale and lots of mashups. Here he is with a track from Drive..still one of the best albums iI have in my collection...yeeha big hats rule this month...
Alan Jackson Bring on the Night
MP3