happy ears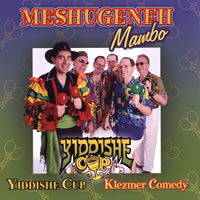 In House with Jeremy Petersen
is a fantastic podcast that will have you buying a pair of hard heeled country boots and a Nudie shirt....all this years faves and J has a sexy voice as well..give it a whirl!!!
Having walked around the block I am catching up on chill out time, and admiring the Christmas tree. Have just had a look on play.com and ordered up a few Jamie Oliver DVDs the price was definitely right. He is one of my best guys of the last year. Anyone who was willing to break the scandal of a prisoner getting twice as much spent on his lunch as a school dinner deserves my vote.
Here is some music that has been making my ears very happy this past few weeks.
Dougie McLean Marching Mystery
mp3
Hazel Dickens Coalmining Woman
mp3
just listen to this mad Yiddish excellence
yiddishe cup
.Link to the album of the year.
Klezmershack.com, says :"This is the most outrageous combination of '50s Borscht Belt shtick and post-modern Jewish deconstruction I've heard in years and, boy, did we need it."
Having been to Poland and Hungary my fill for klezmer knows no bounds...i just love the frenetic ups and the blue downs. After a visit to Auschwitz these tracks take on new meanings.